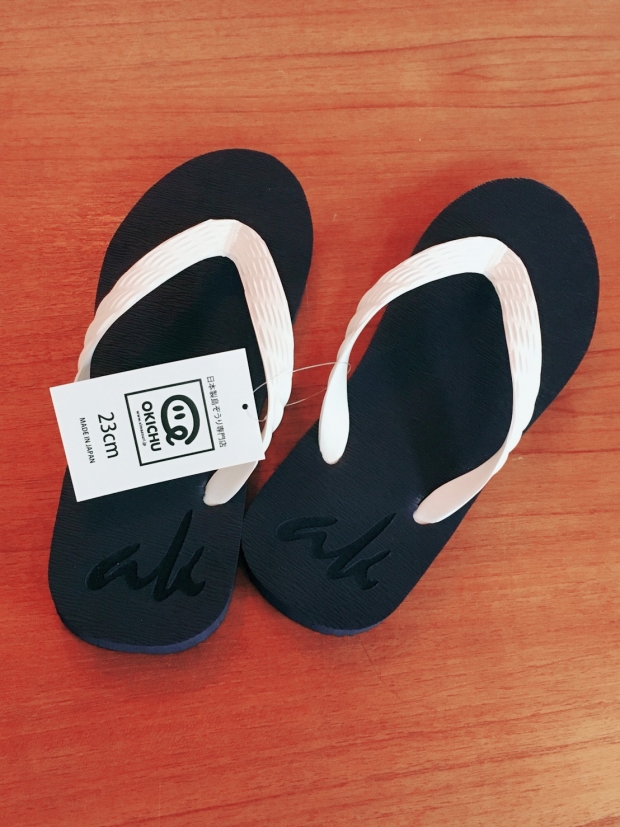 It is already in September and officially fall season. How is everyone going?
We had made the original flip-flop for the first time in this summer. They are with navy blue insole and white thong and the logo of our office "ak" was razed.
They are so chic that lawyer, staff and each family members enjoy them in their private.
The hot days still going on in Okinawa.  Please take care of yourself.