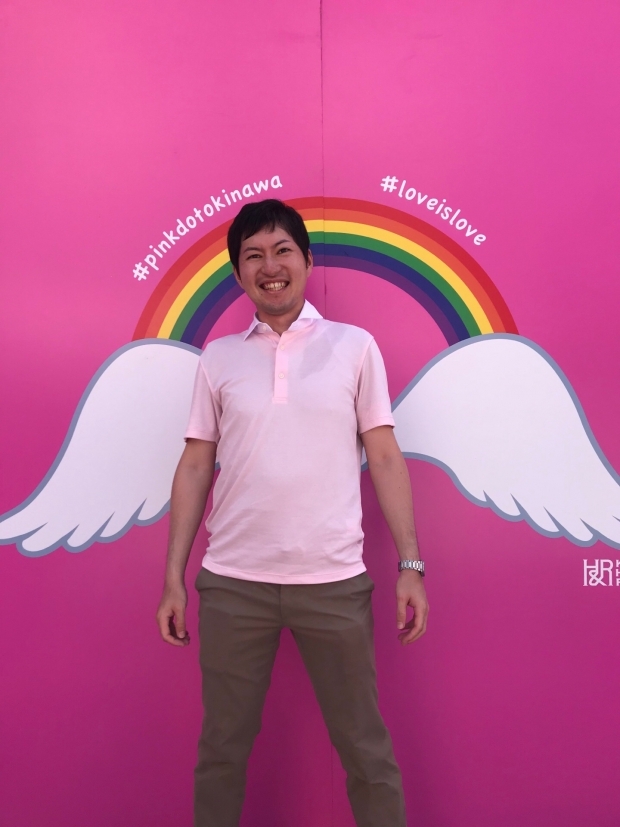 September 16, 2018, I participated in "Pink Dot Okinawa" that was held at Tenbusu Square Kokusai Street in Naha
"Pink Dot Okinawa" is an event by sexual minorities as LGBT and their supporters who wish for society where everyone can live together more easily. This was their sixth events and they come together dressed in pink for expressing their thoughts.
As with race and gender, Sexual Orientation (which gender you like or not) and Gender Identity (self-consciousness on gender) is an attribute for every human being. Therefore, each person's sexual orientation and Gender Identity must be respected and treated equally.
Unfortunately, Legal development concerning sexual minorities has not been done yet in Japan. However, local governments and companies are addressing this issue and progressing.
A system has been started in Naha city, which publicly accepts partnership between same genders. This is called "Naha City Partnership Registration" and 25 couples have registered as of August 2018. Unlike the legal marriage, the system does not allow for legal effect, but the registered partner can receive benefits such as family discounts for mobile phone companies and mileage sharing of airline companies. Also, it might be used for applying for municipal housing and applications for medical institutions in the future.
After participating in this event, I again realized that people are accepting and understanding about sexual minorities . From now on, sexual diversity will be accepted naturally, everyone can live more easily and even the words "LGBT" and "Sexual Minority" will eventually disappear.
I will continue my hard work and would like to work with locals to provide an equal society.
Yu Sakata